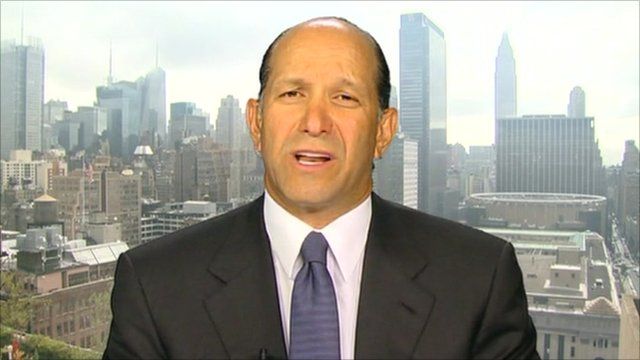 Video
Cantor Fitzgerald CEO recalls 9/11
The US has started to mark the 10th anniversary of the 9/11 attacks on New York, Washington and Pennsylvania.
Cantor Fitzgerald, a US broker firm, occupied four floors in one of the Twin Towers. All of the firm's 658 employees who were in the office on September 11th 2001 were killed.
The CEO and Chairman, Howard Lutnick, had taken his son to nursery that morning.
He told Andrew Marr what he saw when he got to the World Trade Centre after the planes had hit.
You can watch the Andrew Marr Show in full on the BBC iPlayer