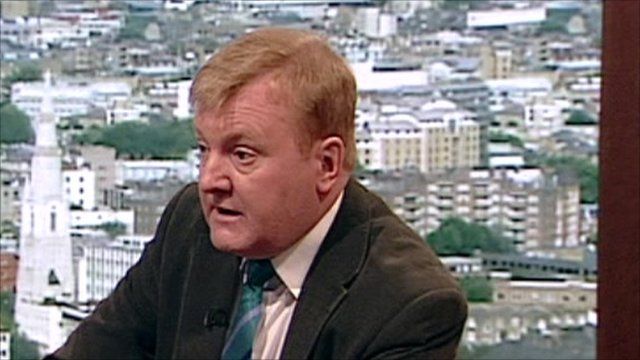 Video
Lib Dems 'checked out' fraudster Michael Brown
Former Lib Dem leader Charles Kennedy has insisted his party went the "extra mile" to check out donor Michael Brown before accepting his money.
Brown - who gave the party £2.4m ahead of the 2005 election - was later convicted of stealing £36m from clients and is now on the run from the police.
The Electoral Commission ruled in 2009 the party could keep the money.
The former leader of the Liberal Democrats was the leader when the donation from Michael Brown was received.
You can watch the Andrew Marr Show in full on the BBC iPlayer