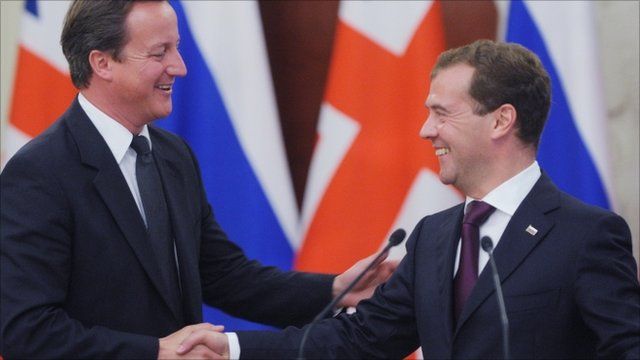 Video
Cameron visits Russia to try and improve relations
David Cameron has rejected a call by Russia to restore links with its security services, which were frozen after the Alexander Litvinenko murder.
Relations between the UK and Russia have been strained since the Russian dissident's death in London in 2006.
Speaking on a visit to Moscow, the prime minister said that the UK would continue to challenge Russia's refusal to extradite the prime suspect.
But he said his one-day trip - the first talks there by a UK leader since 2005 - had improved trade links.
James Landale reports.