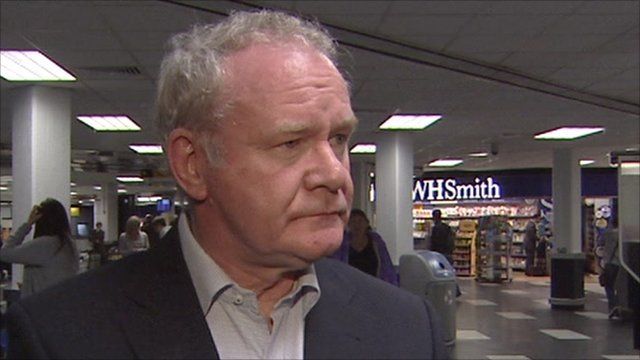 Video
Martin McGuinness: 'This is about new beginnings'
The Northern Ireland Deputy First Minister Martin McGuinness has said his decision to stand for the Irish presidency will not be divisive.
Mr McGuinness also said he would be prepared to meet all heads of state "without exception", if he is elected.
The election will take place next month.
Speaking to the BBC about his plans to stand after arriving back in Northern Ireland from the US, he said he did not think his past would be a major feature of the campaign.