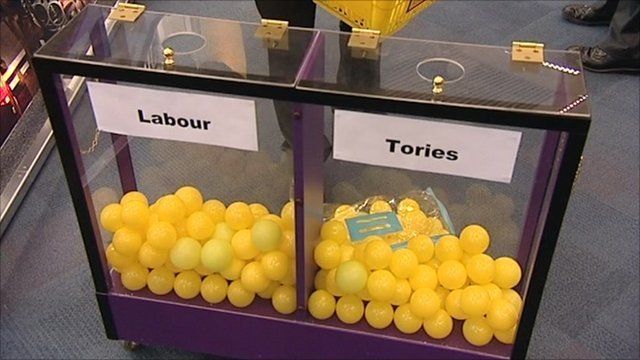 Video
Liberal Democrat conference: backing Labour or Conservatives
Liberal Democrat delegates - and a few leading lights in the party - 'vote' on whether they would want their party to link up with Labour or the Tories if there was a hung Parliament at the next general election.
The Daily Politics mood box is used to test opinion on a big issue of the day using coloured balls in the most unscientific of polls.
Testing the mood at the 2010 conferences
Party conference Special Report
Go to next video: Do Tories want a coalition or to go it alone?