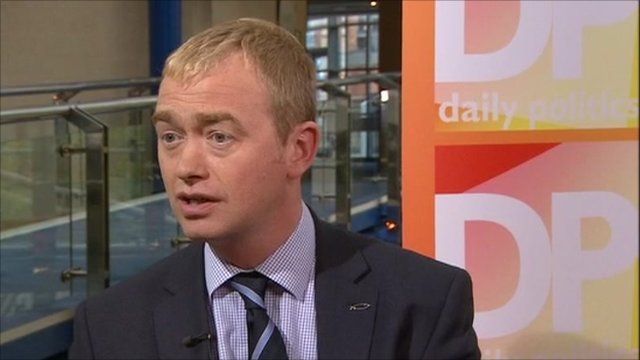 Video
Liberal Democrat conference: Tim Farron's Tory-bashing
Liberal Democrat president Tim Farron explained his comments on his party divorcing from the Conservatives at the next general election.
Andrew Neil pressed him to admit he was on the left of the party and would prefer a link-up with Labour, as he reminded the MP of his critical comments about the Tories.
Mr Farron said it was "not a good career move" to join the Lib Dems, and he has "no such ambition" to lead his party, but he wants to be "the next Simon Hughes".
Party conference Special Report
Go to next video: What NHS changes do Lib Dems want?