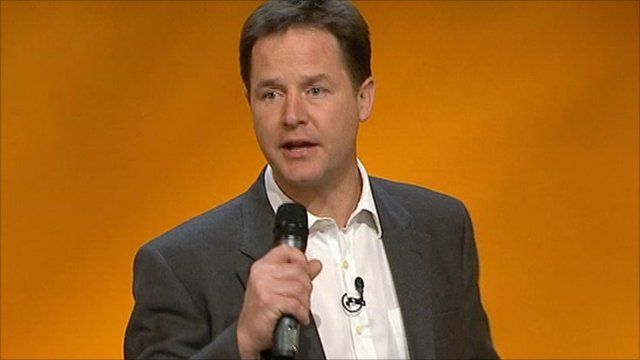 Video
Clegg to defend coalition on economy at Lib Dem conference
Deputy Prime Minister, Nick Clegg, will reaffirm the government's commitment to reducing the budget deficit when he addresses the Liberal Democrat conference.
Mr Clegg will defend the coalition's strategy, saying his party is doing the right thing.
It is understood he will not mention the discussions being held by some ministers about bringing forward capital spending plans to boost the economy.
Ben Geoghegan reports.
Go to next video: Why are Lib Dems bashing the Tories?