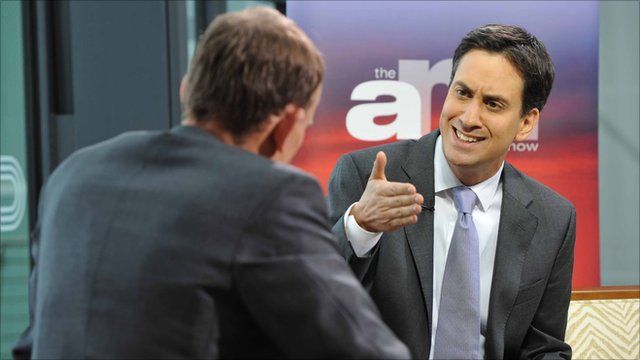 Video
Miliband tells government not to "stand aside"
Speaking on the Andrew Marr Show, the Labour leader has said the government is standing aside by not putting young people into work.
In the face of worsening economic news, he said there was "a real feeling of fear in this country - fear that nothing is being done".
Mr Miliband called for the the Prime Minister to "put the politics to one side [and] start showing some leadership".
Ed Miliband stressed a need for growth, saying it was the "missing ingredient". He laid out plans for the Labour party strategy for the economy, describing how they would cut VAT in order to stimulate growth.
You can watch the Andrew Marr Show in full on the BBC iPlayer
Go to next video: Labour 'committed' to £6,000 tuition cap