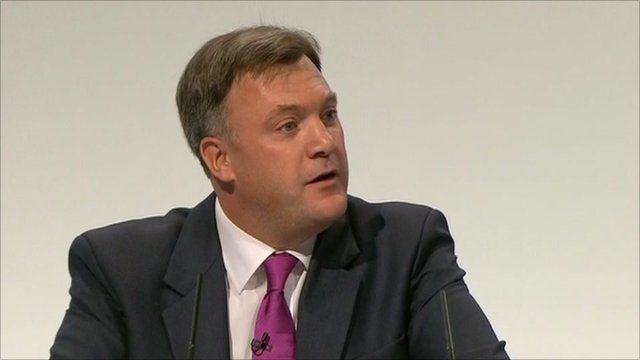 Video
Ed Balls vows to get tough on debt
Ed Balls has unveiled a five-point plan to kick-start Britain's stalled economy in a speech to Labour's conference.
It includes a VAT cut, tax breaks for small firms and using a bank bonus tax to pay for new affordable homes and guaranteed jobs for young people.
If the coalition adopted the proposals, Labour would back it, the shadow chancellor said.
Mr Balls is trying to boost Labour's economic credibility by saying it would not reverse all the coalition's cuts.
Ross Hawkins reports.