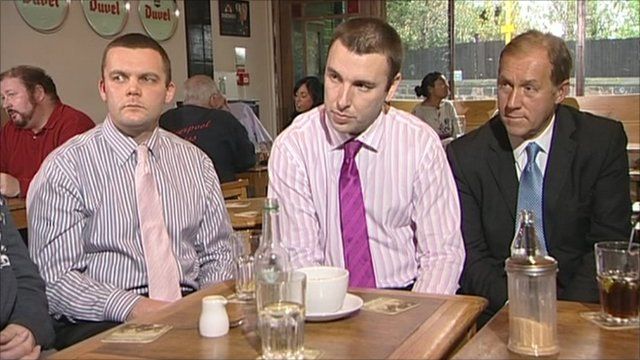 Video
Labour conference: Reaction after Miliband speech?
Labour leader Ed Miliband has vowed to build a new society in which "reward is linked to effort" in a speech to the party faithful in Liverpool.
Mr Miliband praised both his predecessors, Tony Blair and Gordon Brown, but stressed: "I'm my own man and I'm going to do things my own way."
So what do the public make of the Labour leader?
The BBC's Vicky Young spoke to local workers and employers in Liverpool to find out.
Go to next video: 'We will manage your money properly'