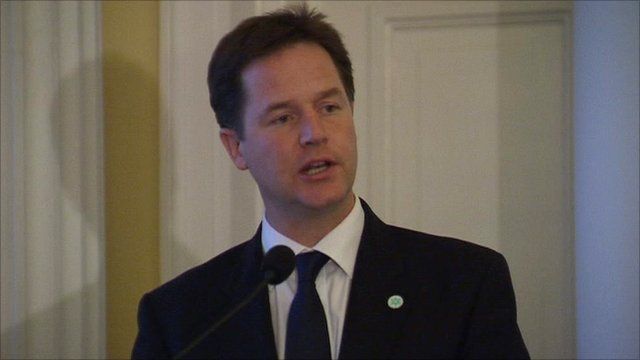 Video
Clegg warns against a 'divisive and weaker' Europe
Nick Clegg has warned against creating a "divisive and weaker" Europe by allowing eurozone states to act against the interests of other EU members.
The UK deputy prime minister said "euro ins" must not be set against "euro outs", in a speech in Poland.
It comes after the German parliament approved new powers for an extended eurozone bailout fund.
Mr Clegg warned against the dangers of "fragmentation" as efforts continue to try to resolve the debt crisis.
Go to next video: Prodi: Public will accept debt decision