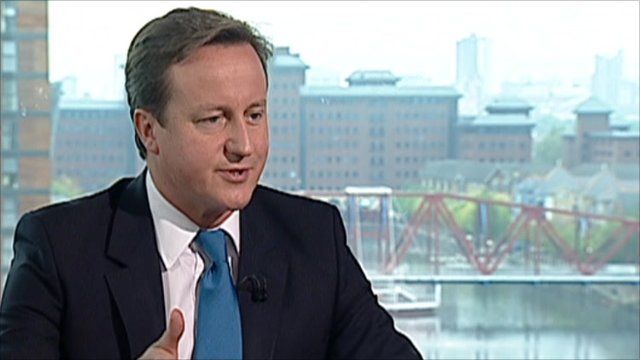 Video
Tory conference: Cameron in jobs and homes vow
David Cameron has promised up to 200,000 extra affordable homes and 400,000 new jobs in an interview with the BBC's Andrew Marr Show.
The PM ruled out a U-turn on spending cuts but denied he was "sitting back" in the face of economic stagnation.
He cited plans to boost the "right-to-buy" in England and release government land as examples of action being taken.
But Labour said the economy was "flatlining" thanks to his policies and he had run out of ideas.
James Landale reports.