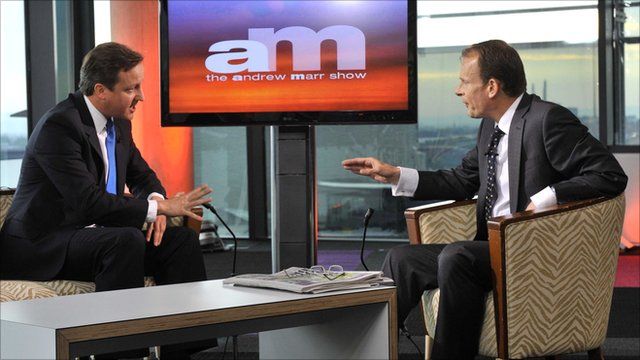 Video
Urgent action needed in eurozone
The Prime Minister has warned that the problems in the eurozone are a threat both to the British economy and the worldwide economy.
Speaking on The Andrew Marr Show, David Cameron said that in the longer term, eurozone members would probably need to co-ordinate their economic and fiscal policies more closely.
He acknowledged that any future treaty change would provide an opportunity for the UK to get back powers given to Brussels, but said this was not an immediate prospect.
You can watch the Andrew Marr Show in full on the BBC iPlayer