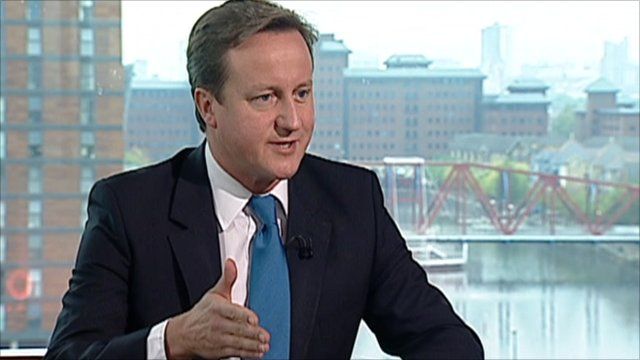 Video
Cameron rules out 'in or out' EU vote
David Cameron has said he will not back calls for a referendum on whether the UK should leave the European Union.
MPs are expected to hold a vote on the demand, after a petition calling for a referendum got the 100,000 signatures required for a Commons debate.
But the prime minister, speaking on the Andrew Marr Show, said his aim was to curb the EU's powers over the "longer term", and that it was the "wrong" time to try to force a change.
Go to next video: Cameron in jobs and homes vow