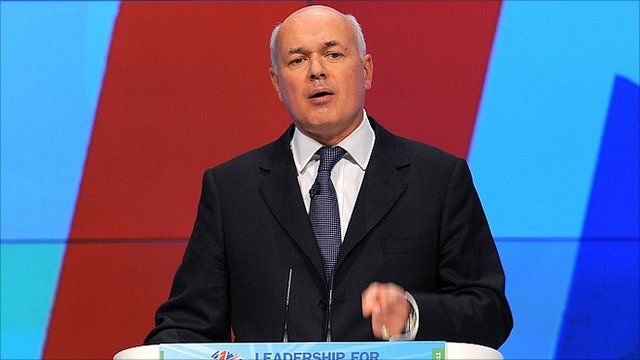 Video
Iain Duncan Smith: No to EU 'benefit tourists'
Iain Duncan Smith has spoken out about 'benefit tourists' during the Conservative party conference in Manchester.
During a wide ranging speech, where the work and pensions secretary discussed welfare reform, youth unemployment and family, he made it clear that the government would not accept orders by the European Commission to allow EU nationals to claim benefits as soon as they arrived in the UK.
The European Commission has threatened legal action against the UK, saying a test of eligibility for benefits discriminates against foreigners, it was reported last week.