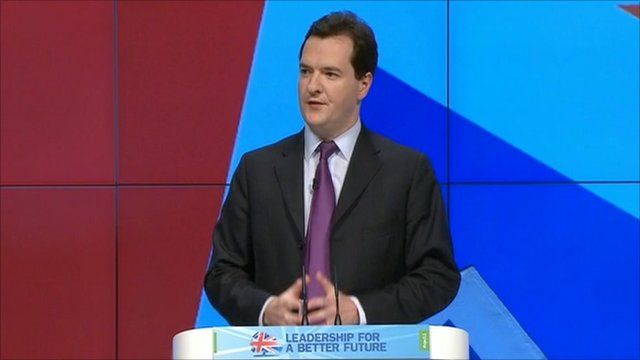 Video
George Osborne rules out early tax cuts
Chancellor George Osborne has said taxes will only be cut when the government can afford to do so, in a speech to the Conservative conference.
Mr Osborne has found £805m to freeze council tax in England in 2012-13 - saving people £72 a year.
But he stressed that money is still tight and there will be no deviation from his deficit reduction plan.
Nick Robinson reports.
Go to next video: Tyrie 'clear' after Osborne speech