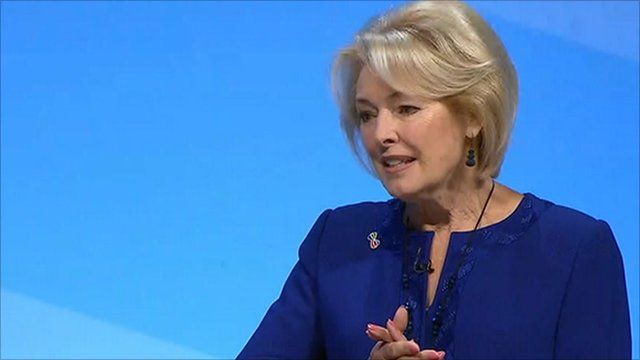 Video
Green Goddess calls for help in planning for old age
People in their 60s and 70s are not getting enough information on how to plan for their old age, according to the 72-year-old once better known as the "green goddess".
Diana Moran came to fame during the 1980s when, wearing her trademark green leotard, she would lead an early-morning workout on breakfast television.
She told the Conservative Party conference in Manchester "there isn't enough information around to help" older people take charge of their later years.
She said it was vital for people, "while we've got our marbles about us... to collate all this information, to be ready for when things start to fall apart".
Go to next video: 12 months in the life of PM Cameron