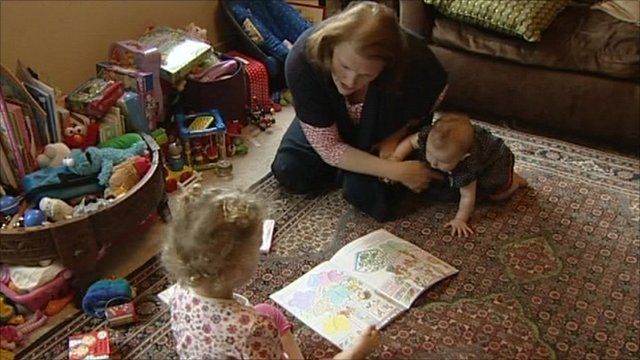 Video
Childcare support 'extended to 80,000 more families'
Parents on low incomes who are working less than 16 hours a week will be eligible for childcare support from 2013, under new government plans.
Some £300m has been allocated for the move, worth up to £123 a week for one child and £210 for two or more.
Ministers say scrapping the minimum working hours limit for childcare support will benefit 80,000 families.
Rita Chakrabarti reports.
Go to next video: Parents on childcare costs