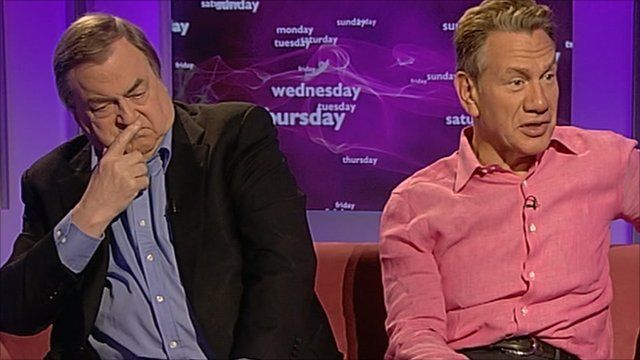 Video
British women 'utterly fed up' with politics and media
Michael Portillo claimed Margaret Thatcher had a "hot line to the working class" as he debated the appeal of politics to women and other groups of voters, while the current government lacked that.
It followed Rachel Johnson's film on what the Conservatives need to do to win back women voters.
They discuss the Blair Babes and Cameron Cuties phrases, before John Prescott defended David Cameron infamous "calm down dear" phrase used in PMQs.
Go to next video: How Tories can add 'woman appeal'