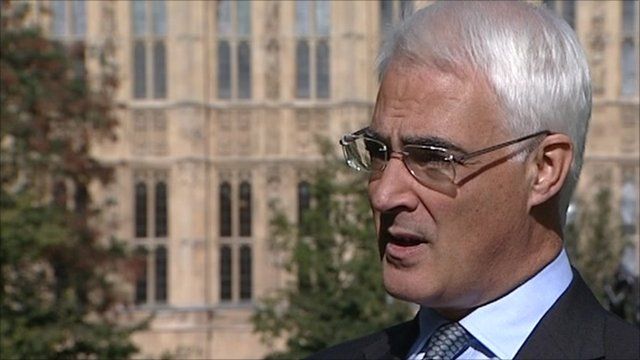 Video
Alistair Darling on saving British banks from closure
Alistair Darling explained how RBS called him and warned it was hours from closing the doors and shutting its cash machines, as he recalled how it came "very close to the brink".
The current government aims to legislate so banks will never again be too big to fail, but the new rules will not be in place until the end of the decade.
David Thompson looks at the safety of UK financial institutions as he spoke to the former chancellor, Investec Bank analyst Gareth Hunt and Chatham House chairman Dr DeAnne Julius.
MORE FROM THE DAILY POLITICS
More clips and news on our BBC website; 'like' us on Facebook page; follow us on Twitter