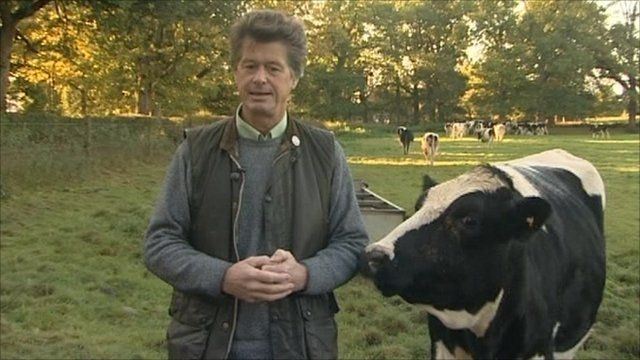 Video
Farming fight to keep European Common Agricultural Policy
West Sussex dairy farmer Gwyn Jones said half of British farms would close without the support of the EU's Common Agricultural Policy, which is set to be reformed.
The NFU vice president said farming needed to be more competitive, but it was wrong to take more land out of production.
Each week, the Daily Politics offers a platform to a well-known person to make a film with their views on a subject before debating them in the studio.
Famous faces on the Daily Politics Soapbox
MORE FROM THE DAILY POLITICS
More clips and news on our BBC website; 'like' us on Facebook page; follow us on Twitter
Go to next video: EU plans to reform farm policy