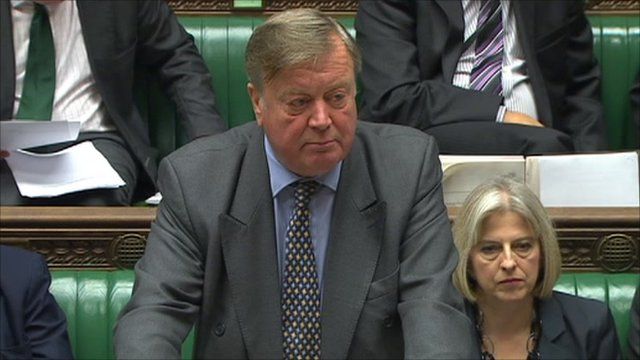 Video
Closed hearings to be extended to civil cases, says Clarke
The Justice Secretary, Ken Clarke, has said "closed" hearings in which sensitive security material is disclosed should be extended to all civil hearings in England and Wales.
Mr Clarke said Special Advocates - security-vetted lawyers - would be used in such cases, which would not be open to the public.
He was outlining proposals to deal with sensitive information, which would endanger national security were it to be disclosed in open court.