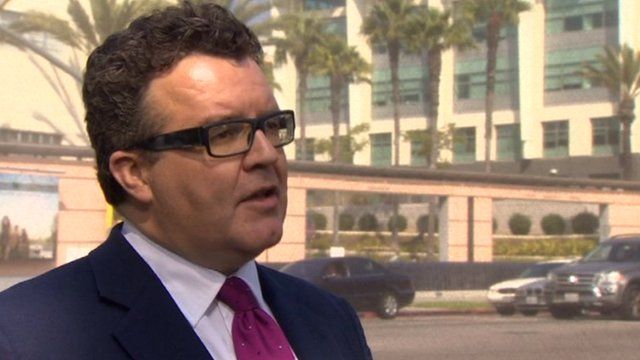 Video
Tom Watson explains why he quizzed Rupert Murdoch at AGM
British Member of Parliament Tom Watson attended News Corp's AGM in Los Angles and questioned chief executive Rupert Murdoch.
During the meeting the Labour MP alleged that some reporters hacked computers as well as telephones.
Mr Murdoch said he would "stop at nothing" to discover if this was true.
Mr Watson, a key figure in exposing the scale of phone hacking, was allowed into the meeting as a proxy shareholder. He explains to the BBC Alastair Leithead why he was keen to attend the AGM.
Go to next video: Murdoch faces rough ride with shareholders