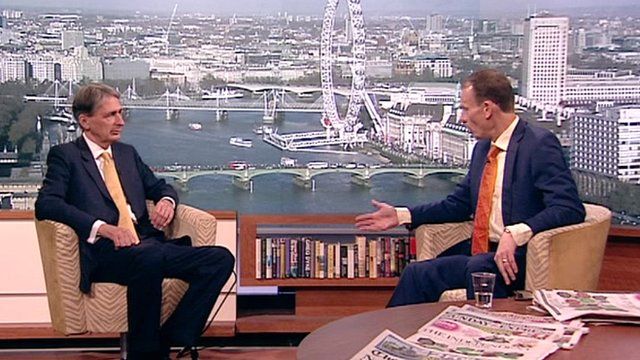 Video
Three line whip on EU remains
The defence secretary has confirmed that Conservative MPs will be expected to vote against a motion calling for a referendum on Britain's membership of the EU. The proposal will go to a vote in the House of Commons on Monday.
Speaking on The Andrew Marr Show, Philip Hammond said it was "not government policy to have an in out referendum" and that the government's focus is to sort out the crisis in the eurozone.
Earlier in the programme Mr Hammond's Labour counterpart, Jim Murphy, revealed that Labour MPs will also be forced to vote against the proposal.
Liberal Democrat MPs will also be instructed to oppose the motion.
You can watch the Andrew Marr Show in full on the BBC iPlayer.