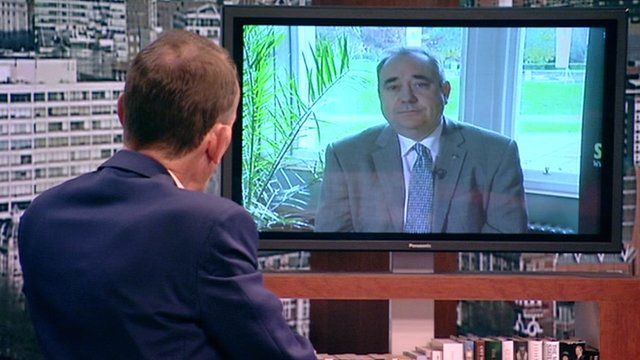 Video
Salmond confident of referendum win
The Scottish First Minister and Scottish National Party leader has declared himself confident that he can win a proposed referendum on Scottish independence.
The ballot paper would have a "straight yes/no question to independence", Alex Salmond has said, plus a second question in which a "fiscal autonomy option" would be offered.
Mr Salmond told Andrew Marr he wanted to stick to the timescale that the SNP laid out in their election campaign and hold the referendum in the second half of this parliamentary term.
You can watch the Andrew Marr Show in full on the BBC iPlayer.