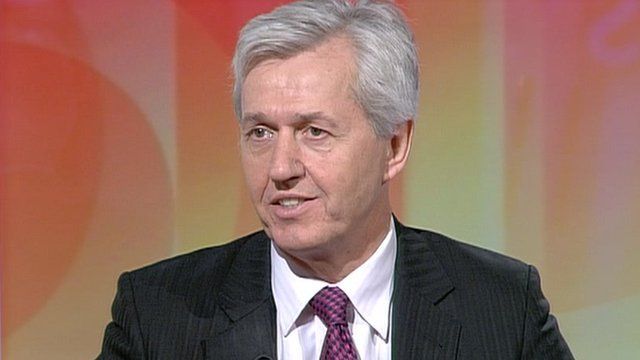 Video
Jail sentences for teenagers using knives to threaten
Plans for mandatory jail sentences for 16 and 17-year-olds who threaten others with knives are now being backed by Justice Secretary Ken Clarke.
Conservative MP Nick de Bois told Andrew Neil how he won the concession after he tabled an amendment - backed by 40 MPs - which could mean hundreds of teenagers being detained, and ends the threat of a new backbench rebellion.
They spoke after a clip from Justice Secretary Ken Clarke on his change of heart - after he was initially dismissive of the idea.
MORE FROM THE DAILY POLITICS
More clips and news on our BBC website; 'like' us on Facebook page; follow us on Twitter
Go to next video: Ken Clarke on prisoners working