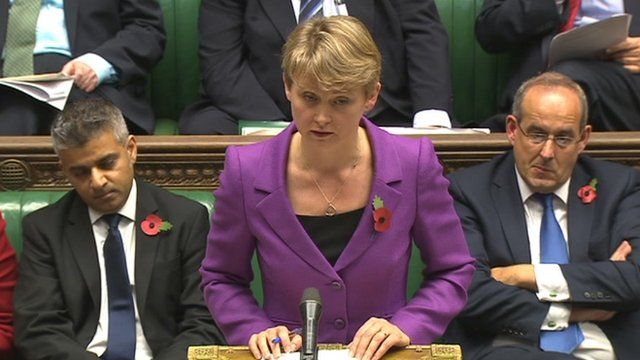 Video
Gang policy does not live up to rhetoric, says Cooper
Home Secretary Theresa May says the government's gangs strategy will help girls who are being "used as weapons" in turf wars.
Ministers are launching a youth violence team to target gangs.
The strategy, born out of the summer riots in England, pledges 100 expert advisers and intensive intervention with families.
Shadow home secretary Yvette Cooper said the government's cuts meant the policy did not live up to the rhetoric.
Go to next video: May discusses gangs strategy