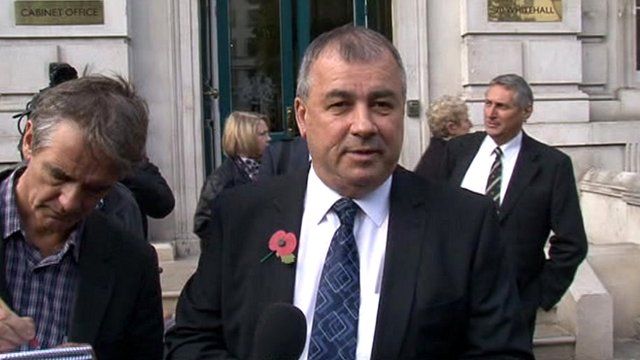 Video
TUC boss Brendan Barber on public sector pension talks
Talks have been taking place between union leaders and senior ministers over changes to public sector pensions.
The government has made an improved offer in the face of union warnings that workers will have to work longer, pay more in contributions, and get less in retirement.
Some unions are threatening strike action at the end of the month.
Speaking after the talks, TUC general secretary Brendan Barber said there were ''a number of new points'' for union members to consider.
Go to next video: Union talks 'still a long way apart'