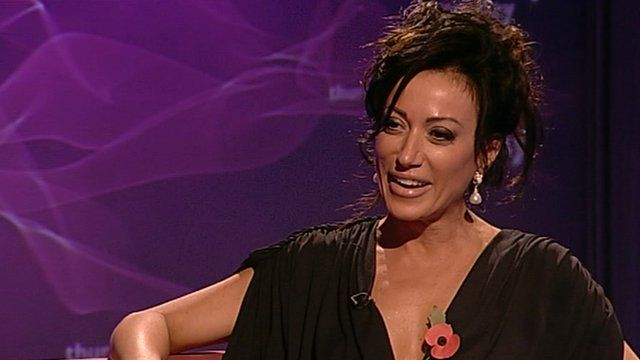 Video
Nancy Dell'Olio on her Strictly Come Dancing appearance
Nancy Dell'Olio said she primarily took part in the BBC's Strictly Come Dancing because she wanted the public to see she had a good sense of humour and could laugh at herself.
The former lawyer said it was not her choice to be a celebrity - and the newspapers would not leave alone she was the the "first lady of English football".
She was discussing motivation with Andrew Neil, Michael Portillo and Alastair Campbell.
MORE FROM THIS WEEK
More clips and news on our BBC website; 'like' us on Facebook page; follow us on Twitter
Go to next video: Is Strictly too raunchy?