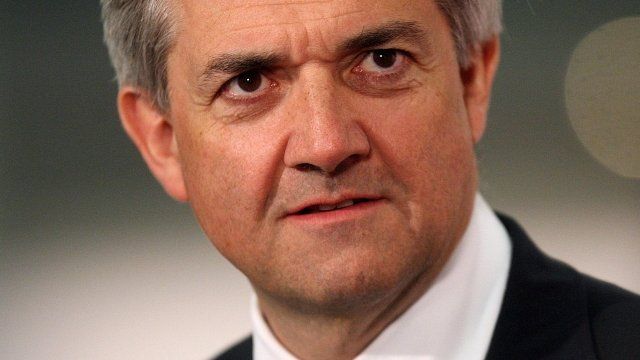 Video
Chris Huhne's ex-wife Vicky Pryce tells of 'shock' at affair
Vicky Pryce, the ex-wife of the Liberal Democrat Cabinet minister Chris Huhne, has spoken to the BBC about how she was ''completely shocked'' to hear about her husband's affair.
She obtained a divorce from Mr Huhne in January on the grounds of his adultery.
He is currently under investigation over claims that he asked his former wife to take speeding points on his behalf.
The BBC's Becky Milligan has been talking to Ms Pryce in her first broadcast interview about the break-up of her marriage, and her interest in pursuing a political career.