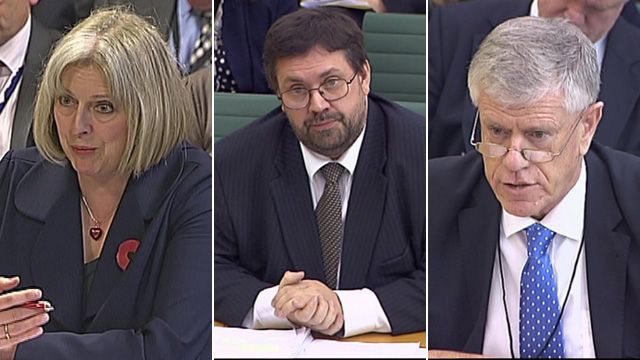 Video
Border control: Who said what?
The ex-head of the UK border force Brodie Clark has told MPs he is "no rogue officer".
It follows claims he relaxed passport checks at UK borders beyond what the home secretary had agreed to in a trial.
Theresa May claims that she was not aware of any extension of relaxation checks.
The chief executive of the UK Border Agency said Mr Clarke told him fingerprint checks were not being taken.
Rob Whiteman said that was against the expressed authorisation of ministers.
Mr Clark said the pilot was "overlaid" on "long-standing contingency arrangements" which let staff at ports relax certain checks at busy times.
Go to next video: Whiteman: Retirement was discussed