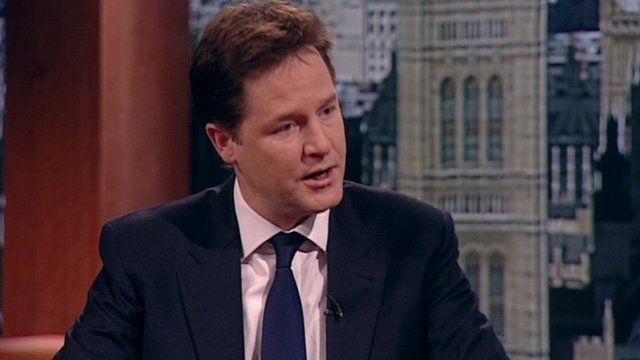 Video
Nick Clegg says he is 'bitterly disappointed' by EU treaty veto
The Deputy Prime Minister, Nick Clegg, has spoken of his bitter disappointment that David Cameron vetoed the European Union treaty designed to resolve the debt crisis in the eurozone.
He said the decision was "bad for Britain" and made it clear that he found out about it only once it was a fait accompli.
Speaking to the Andrew Marr Show on BBC1, he said he feared for Britain's future in Europe.
Go to next video: Osborne: We are not exiting EU