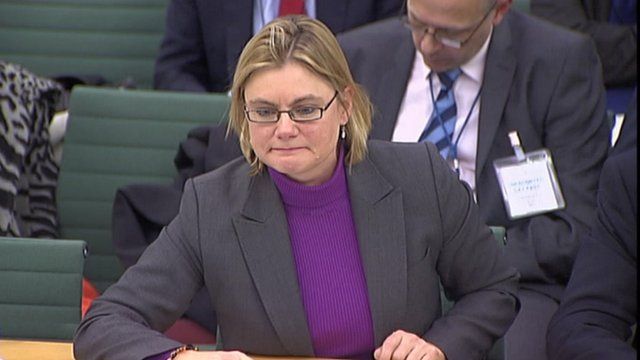 Video
Greening clashes with MPs over 'Boris Island' airport
Transport Secretary Justine Greening has clashed with MPs about the idea of a new airport for London.
She was asked by the transport select committee whether she backed the plan for an airport in the Thames Estuary, dubbed "Boris Island" due to its backing by London Mayor Boris Johnson.
But she said MPs had not appeared to understand Mr Johnson's stance and had "no details" behind their questions.
The chair of the committee told her that her remarks were "out of order".
Ms Greening was giving evidence to the committee on the transport plans outlined in last month's autumn statement
Go to next video: Can London's airports be expanded?