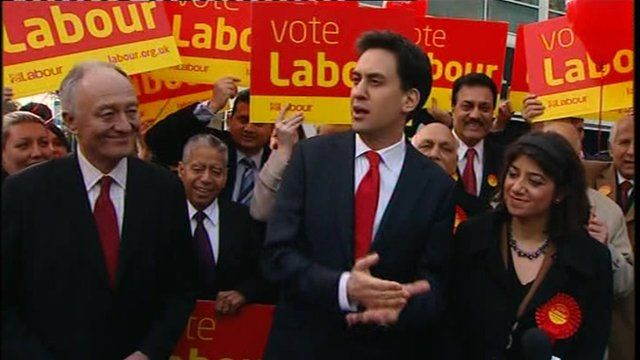 Video
Labour leader Ed Miliband celebrates by-election win
Labour leader Ed Miliband has described the party's success in the Feltham and Heston by-election in west London as a verdict on the government's economic policies.
Labour won with an increased majority of 6,203 over the Conservatives, a swing of 8.6%.
On a visit to the constituency with the new MP, Seema Malhotra, Mr Miliband said voters had rejected the coalition's approach.