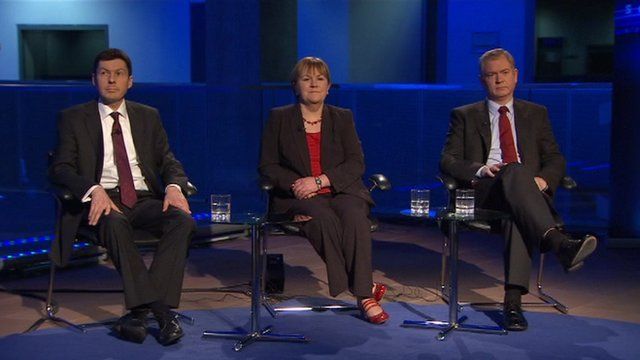 Video
Scottish Labour party to name new leader
The Scottish Labour party is announcing its new leader later today.
Three politicians are running for the post - Johann Lamont and Ken MacIntosh - who are both members of the Scottish Parliament - and Westminster MP Tom Harris.
The winner will replace Iain Gray, who announced he was stepping down after the Scottish National Party's landslide election victory in May.
Go to next video: Iain Gray bows out as Labour leader