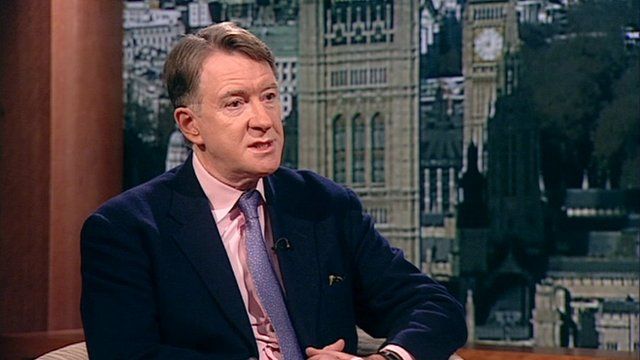 Video
Mandelson: 'Vetoed EU treaty change posed no threat to UK'
Former EU Trade Commissioner Lord Mandelson has claimed that the EU treaty change which David Cameron vetoed earlier this month posed no threat to Britain.
He said that the changes were only relevant to eurozone countries anyway - of which Britain is not one - and would not have stood in the way of financial services.
Mr Mandelson was talking to the BBC's Andrew Marr.
Go to next video: Merkel: UK role in EU is secure