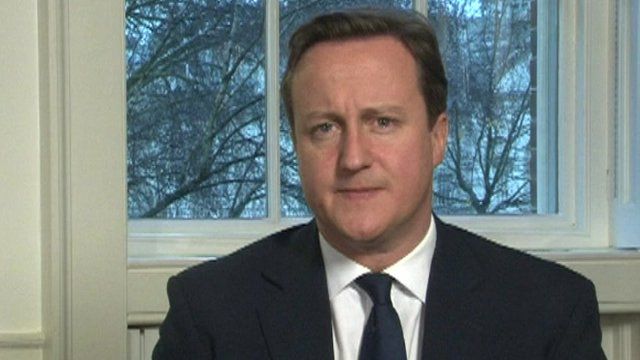 Video
David Cameron: UK must 'go for it' in 2012
David Cameron has promised to use the "global drama" of the Olympics and "glory" of the Queen's Diamond Jubilee to help get Britain "up to strength".
"This will be the year Britain sees the world and the world sees Britain," the PM said in his new year message.
He admitted 2012 would be difficult as the economy struggled, but he insisted the coalition understood the problems and would "do more" to help people through them.
Ross Hawkins reports.
Go to next video: Miliband's New Year message of hope