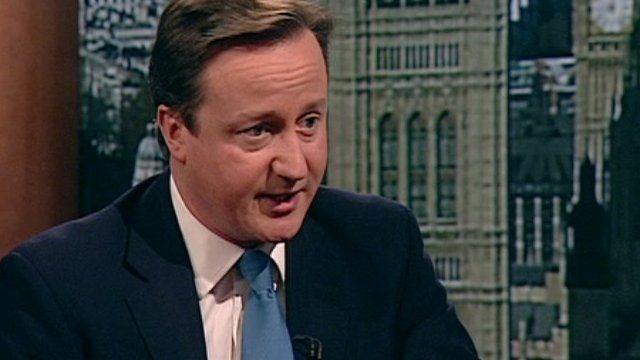 Video
David Cameron pushes for Scottish vote clarity
David Cameron has indicated that he intends to seize the initiative over a referendum on Scottish independence.
He told Andrew Marr, in a BBC interview, that "in the coming days" the UK government would set out the legal position concerning a vote on Scotland's constitutional position.
The prime minister said: "We owe the Scottish people something that is fair, legal and decisive so in the coming days we will be setting out clearly what the legal situation is."
He went on: "The uncertainty about this issue is damaging to Scotland and Scotland's economy."
Go to next video: Cameron on a referendum for Scotland