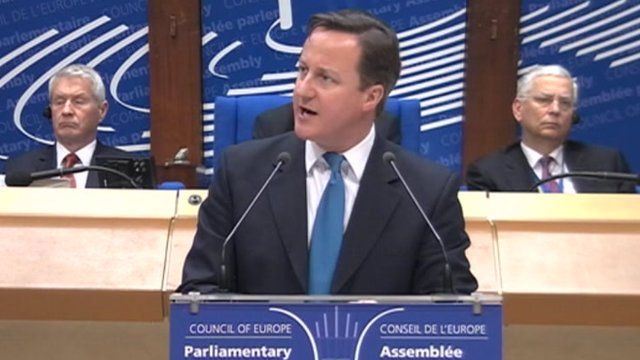 Video
David Cameron warns ECHR of interfering in national decisions
David Cameron has told the European Court of Human Rights it risks interfering in decisions made by national courts.
The UK Prime Minister travelled to Strasbourg to stress that the court should focus only on the most serious cases of human rights abuses.
He insisted too many cases are being heard and "the concept of rights is in danger of slipping from something noble to something that can become discredited".
Go to next video: Putting the European Court in the dock