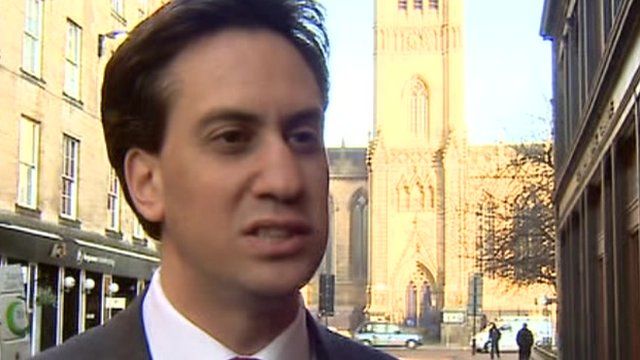 Video
Ed Miliband reacts to RBS Stephen Hester bonus row
Labour leader Ed Miliband has reacted to RBS chief executive Stephen Hester's decision to reject his bonus and called for "responsibility in the boardroom".
Mr Hester renounced his £963,000 shares-only payment after succumbing to what the BBC's Robert Peston called "enormous political pressure".
Mr Miliband criticised the government who he said "has got a completely tin ear when it comes to understanding what people are feeling".