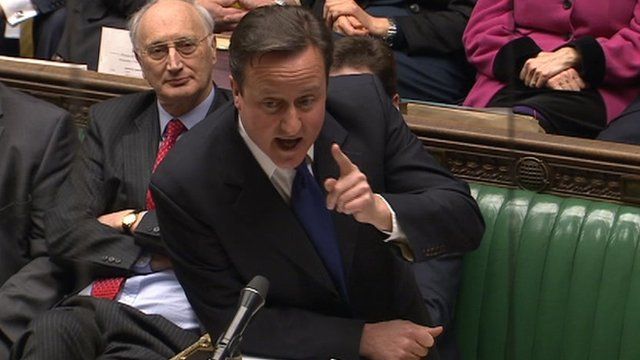 Video
Ed Miliband: PM Out of touch on the NHS
The Labour leader, Ed Miliband has accused the Prime Minister of being out of touch on the NHS. During Prime Minister's Questions, he listed opponents of the government's planned changes to the health service in England.
He called the Health and Social Care bill, which gives GPs more power and increases competition with private firms "a disaster" and he urged David Cameron to drop it.
Mr Cameron said staff want decisions made by doctors, not bureaucrats and although "there are objections", the question is, "is it going to improve patient care and the running of the health service?"
Go to next video: Owen: we are not blocking health bill