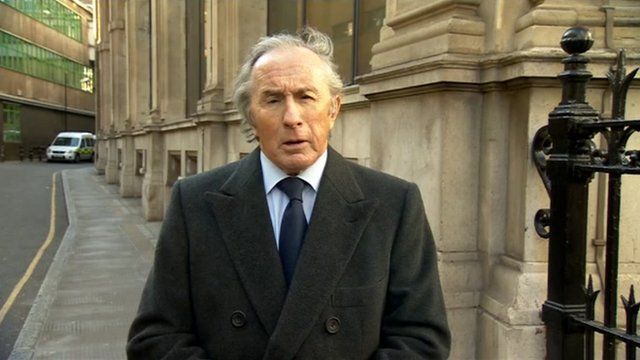 Video
Fred Goodwin "a scapegoat" says Sir Jackie Stewart
Former Formula One champion Sir Jackie Stewart, a close friend of Fred Goodwin, says the former RBS boss is being made a "scapegoat" for the financial crisis.
Mr Goodwin, who presided over the bank's near-collapse and prompted a £45bn taxpayer bailout, has been stripped of his knighthood.
Jackie Stewart insisted that Fred Goodwin could not be held solely responsible for the crisis.