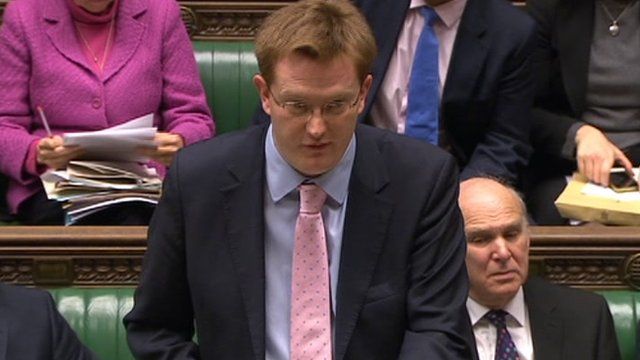 Video
Alexander: SLC chief's tax to be deducted 'at source'
The government is investigating how the head of the Student Loans Company arranged for his salary to be paid through a private firm, thereby avoiding tax.
Ed Lester is said to have saved tens of thousands of pounds in tax as a result of the arrangement, which was agreed with tax chiefs.
Chief Secretary to the Treasury Danny Alexander said Mr Lester's tax and NI contributions would now be deducted "at source".
He said it was vital that "government departments do not support tax avoidance schemes."