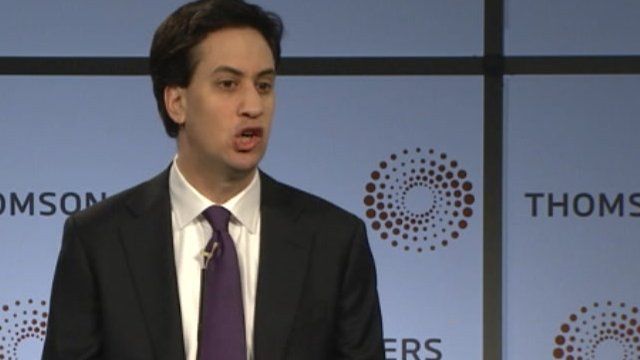 Video
Bank culture must change, says Ed Miliband
Labour leader Ed Miliband has urged the banking industry to change its culture, or risk becoming increasingly isolated from the rest of the UK.
In a speech to a business audience, he said banks had accepted the "burden of responsibility for helping to cause the crisis", but did not seem to have changed their ways.
"When most people see their incomes stagnate, their bills go up, their public services cut, and jobs increasingly becoming insecure, pay and bonuses at banks seem to be carrying on almost as before."