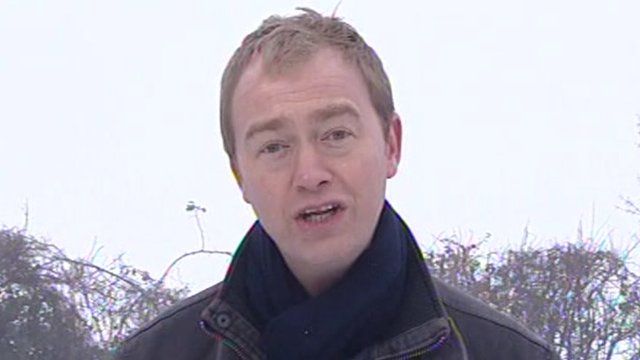 Video
Lib Dem president: Ed Davey outstanding environmentalist
The challenge to the coalition's wind farms policy presents an immediate problem for the new Energy and Climate Change Secretary, Ed Davey.
He was promoted to the job following the resignation of fellow Liberal Democrat Chris Huhne last Friday.
Lib Dem president Tim Farron told BBC's Andrew Marr Show that Mr Davey was a "very, very capable man" and an "outstanding environmentalist", who would "take forward" wind farms and other projects despite opposition.
Go to next video: Ed Davey: 'I want a green economy'