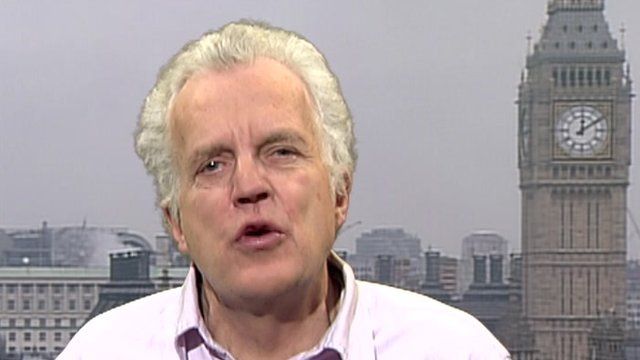 Video
Network Rail: Christian Wolmar on Justine Greening's powers
Rail expert Christian Wolmar said Network Rail (NR) was "a very strange beast", as he was asked to explain the conflicting claims over the transport secretary's powers and influence over the body.
He said it had no owners, and Justine Greening was one of 100 members controlling it, but they only have advisory powers.
Mr Wolmar said Labour had set up "a funny company limited by guarantee that is out of control", and no government wanted NR's debts on its books.
The transport secretary will attend Friday's meeting of the rail body and plans to vote against a £340,000 bonus plan for chief executive Sir David Higgins, but claimed she alone could not stop it with her one vote.
MORE FROM THE DAILY POLITICS
More clips and news on our BBC website; 'like' us on Facebook; follow us on Twitter
Go to next video: Greening to vote against rail bonuses