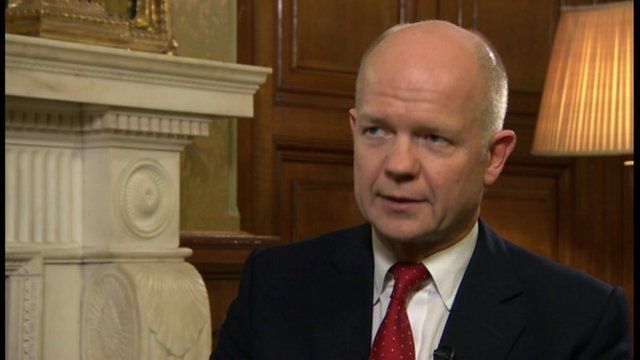 Video
Hague to 'tighten stranglehold' on Syria
UK Foreign Secretary William Hague has told the BBC that efforts are being intensified to 'tighten the stranglehold' on what he called "the murdering regime" of President Assad.
He said this would be done by enlarging the Arab League's monitoring mission and getting a broad group of "friends of Syria" to act together outside the UN to put more pressure on Damascus and support the opposition.
Diplomatic correspondent Bridget Kendall spoke to Mr Hague.
Go to next video: Homs resident: 'No food, no water'