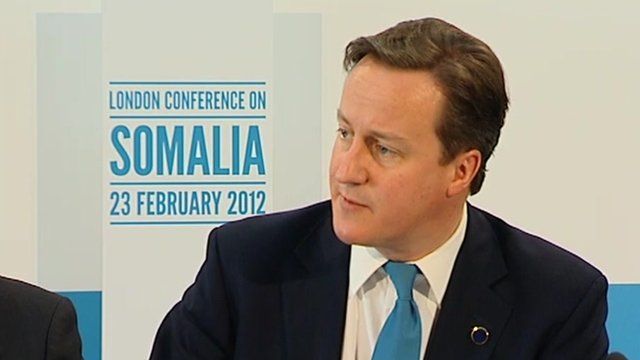 Video
Somalia problems affect us all, says David Cameron
The UK's Prime Minister David Cameron has told an international conference on the future of Somalia that its problems "affect us all", but that he is convinced the country can overcome them.
The conference in London, attended by the US Secretary of State, Hillary Clinton, and the UN Secretary General Ban Ki-moon, is looking at how to tackle piracy, civil war and famine in the east-African country.
At the start of the conference, Mr Cameron said there were promising signs that Somalia wanted to begin the process of major change.
Go to next video: 'Somalis asked, does the world care?'