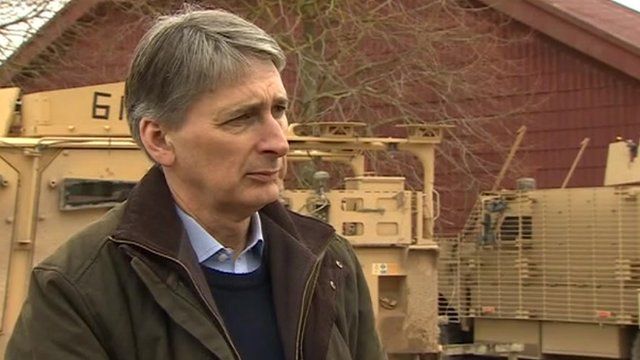 Video
Defence Secretary: Best hope of saving hostages was to go in
The Defence Secretary, Philip Hammond, has said that the best chance of saving two hostages in Nigeria was to go in to try and rescue them.
Chris McManus, 28, from Oldham, Greater Manchester, and Franco Lamolinara died in the bid by UK Special Forces and Nigerian military on Thursday.
Mr Hammond said that intelligence had been received that the hostages were about to be moved, possibly executed.
Italian president Giorgio Napolitano has said it is "inexplicable" that the UK did not inform Rome about the attempt.
Mr Hammond said that the Italian government was kept informed throughout the operation.