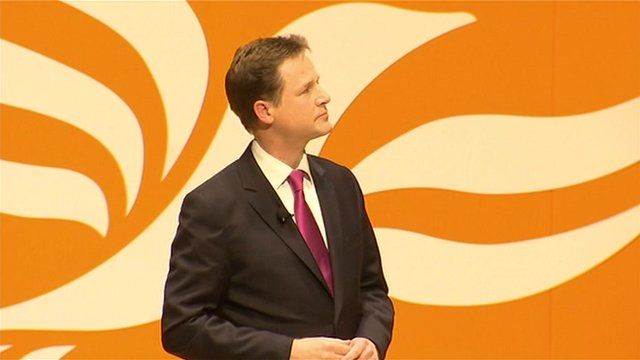 Video
Nick Clegg tells Lib Dems: Stop lamenting, start celebrating
The Deputy Prime Minister, Nick Clegg, has told Liberal Democrat activists gathering for their spring conference in Gateshead that they must "move on" after the rows about university tuition fees and the health service in England.
He told delegates to "stop lamenting what might have been, and start celebrating what is".
The conference will be asked to consider a motion calling for the Coalition's health service changes to be scrapped.